In Aldridge at Anchor Road Dental Practice we are Going Green.
Along with other local businesses and schools we have been raising money for NSPCC in association with ChildLine. Everyone is welcome to attend and show their support.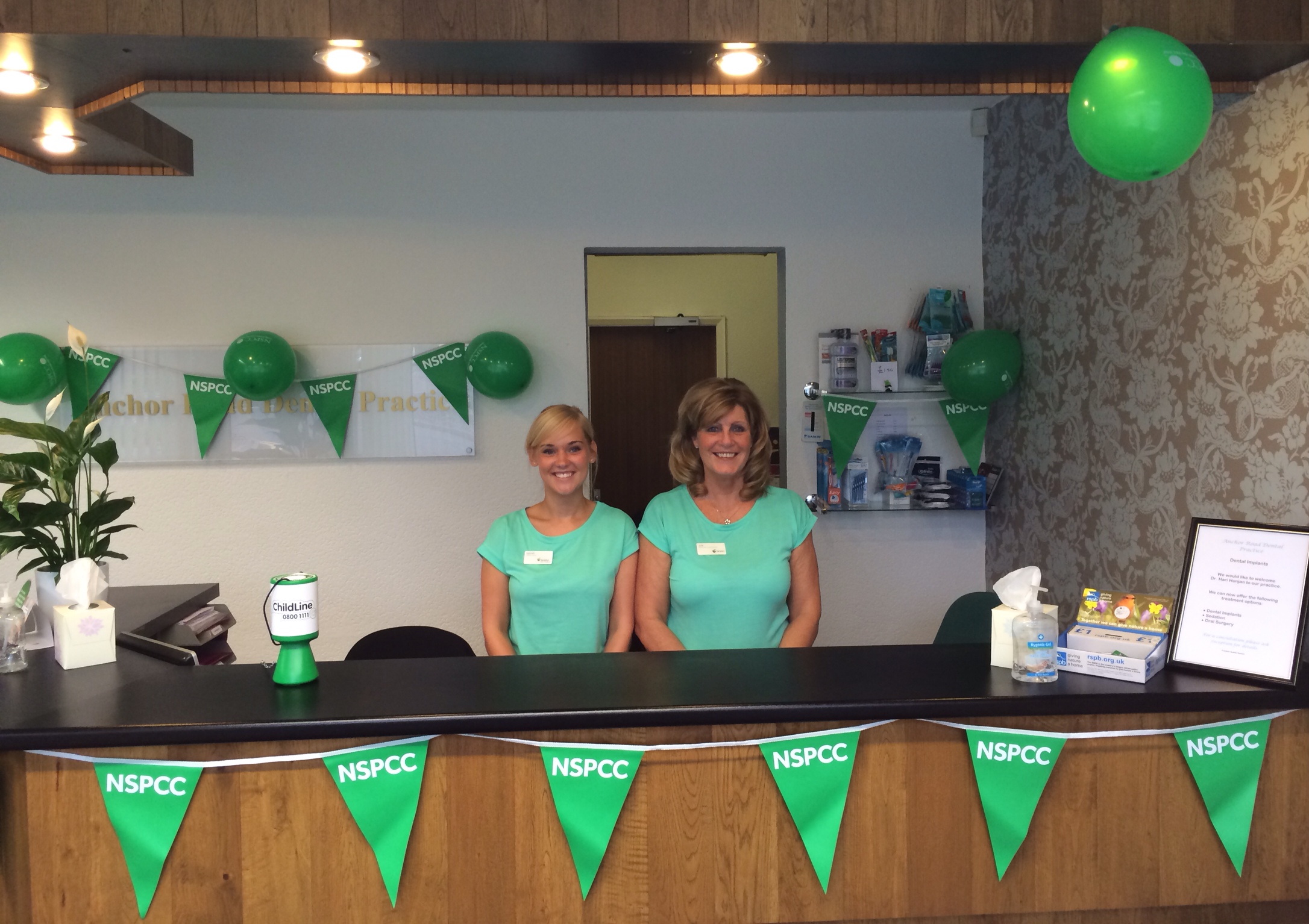 The staff will be wearing green on Thursday and Friday.
Do you think Hannah and Julie should always dress like this?

The Dental Practice is ready with balloons and bunting.

We welcome any donations for this fantastic cause!
The money raised will help train volunteers.
At local primary schools they will teach children to understand abuse, and provide confidence to talk about it.
We hope that this will prevent abuse of youngsters, giving them the courage to seek help.