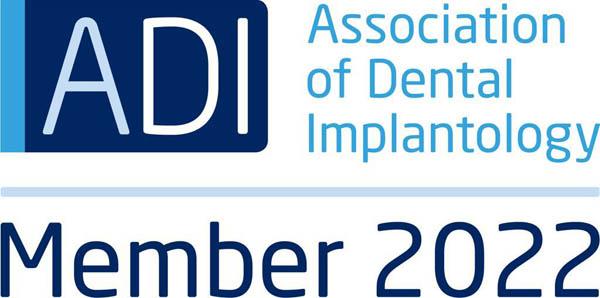 DENTAL IMPLANTS
Here at Anchor Road Dental Practice, Aldridge we offer dental implants, presenting a permanent solution for your missing tooth or teeth. Our implantologist has widespread experience of successful implant treatment, so you can be assured that you are in the very best possible hands when undergoing this treatment. Dr Tamber has completed additional advanced surgical training, and so also carries out complex implant procedures such as bone augmentation and sinus lifts.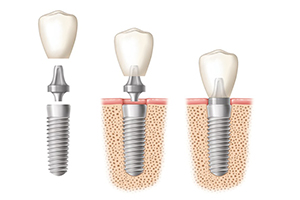 What is an implant?
A Dental Implant is a permanent replacement of a natural tooth. The titanium metal implant is placed into a socket at the precise location of the intended tooth. The hollow implant has an internal screw into which an implant abutment is located. These provide the foundation for a crown, bridge or denture to be secured.
Dental Implants have been used since the mid 1960's but in recent years have become more popular. Implants are manufactured from titanium, a metal that is known to be compatible with body and tissues. From recent research we are able to show that implants are a safe and convenient way of replacing missing teeth integrating well with surrounding bone.
Before Dental Implant Placement
Final Result after Implant Placement
Frequently asked questions
Q- Who are Dental Implants suitable for?
A- Dental Implants are for all age groups. The basic requirements to have a successful implant are adequate oral hygiene and general health. If bone volume and density are not ideal then this can be improved by procedures such as bone augmentation and sinus lifts.
Q- Does Denplan cover the cost of implants?
A- An upgrade can be taken out for Denplan Care which will cover existing Implants needing replacement.
Q- Will i need extensive treatment?
A- After a consultation with our dental implantologist, x-rays will be taken.  A CT scan will also be arranged if necessary for a detailed view of the jaws including bone density. Using this information he will formulate a treatment plan appropriate to your needs.