Also referred to as third molars, they usually erupt at ages 18-25 years and are the last teeth to appear.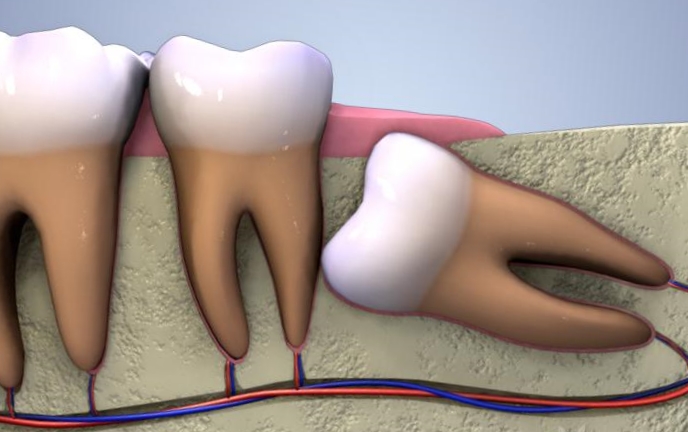 Through evolution our adult jaws have decreased in size due to the relatively soft modern day diet. As a result the wisdom teeth may lack sufficient space to grow.
Wisdom teeth may become trapped and impacted resulting in pain, decay and gum disease.
Some people may not have some or all of their wisdom teeth. This is usually favourable as long as other teeth are not missing as well.
Removal of lower Wisdom teeth is usually carried out by specialist oral surgeons due to the complexity of the procedure. This service can be provided by Mr Hari Hunjan. He is our resident oral surgeon with many years of experience including current employment at the Birmingham Dental Hospital.
We are accepting referrals from dentists for wisdom tooth removal and other oral surgery. Please use the contact form to request further information.