GENERAL DENTISTRY
At Anchor Road Dental Practice in Walsall, West Midlands we offer a full range of dental treatment. The aim of our practice is to provide high quality professional care in a friendly environment. Prevention is key, with regular check-ups allowing us to diagnose and prevent any further problems.
DENTAL HYGIENIST
Our aim is to encourage preventative care by helping you to understand how to maintain the health of your mouth. Hygiene visits consist of professional cleaning of the teeth to help prevent gum disease alongside providing education on how to maintain good oral hygiene at home.
There are two main types of gum disease, Gingivitis and Periodontal Disease.
Gingivitis- means inflammation of the gums. This is when the gums become very red and swollen and often bleed when brushed.
Periodontal disease- if gingivitis is untreated it can develop into periodontal disease. Periodontal disease affects the tissues and bone supporting the teeth. If the bone is affected teeth can become mobile and consequently result in the loss of teeth.
Regular hygiene and dental appointments are most important in preventing this.
SMILE MAKEOVERS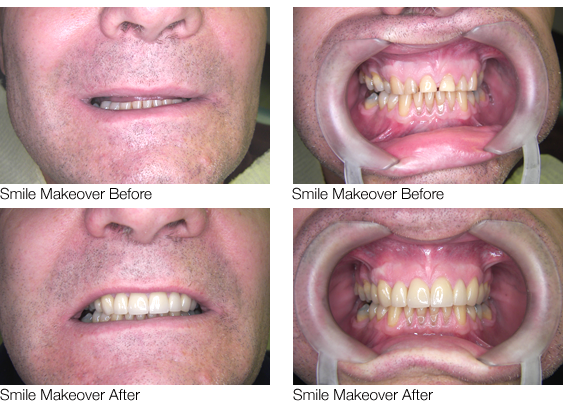 DENTAL IMPLANTS
Dental implants offer a permanent solution for your missing tooth or teeth.
SEDATION
Some people are dental phobic or become very anxious when visiting the dental surgery for treatment. We recognise our patients' needs and can offer sedation as an option when undergoing treatment.
What is sedation?
We offer intravenous sedation. Intravenous sedation is given by injection either in the back of the hand or in your arm. Doses will vary on the patient and the dental treatment being carried out.  Whilst under sedation you will feel drowsy and unaware of any dental treatment being carried out but allows you to communicate with the dentist. You will be unable to drive after the dental treatment and a chaperone would be needed.
TEETH WHITENING
Tooth or teeth whitening is a successful and simple method of brightening your smile by lightening the colour of your teeth.
ORTHODONTIC TREATMENT
Orthodontics is a treatment to straighten and align teeth, which improve the appearance and function.
Restorative
CROWNS
A crown is an artificial restoration that fits over the remaining tooth after preparation; this restores its strength and the shape of the natural tooth.
BRIDGES
A Bridge is used to replace a missing tooth or teeth rather than a partial denture. The benefit of a fixed bridge is that unlike a denture it isn't removable, it doesn't interfere with taste and there isn't usually an adjustment period.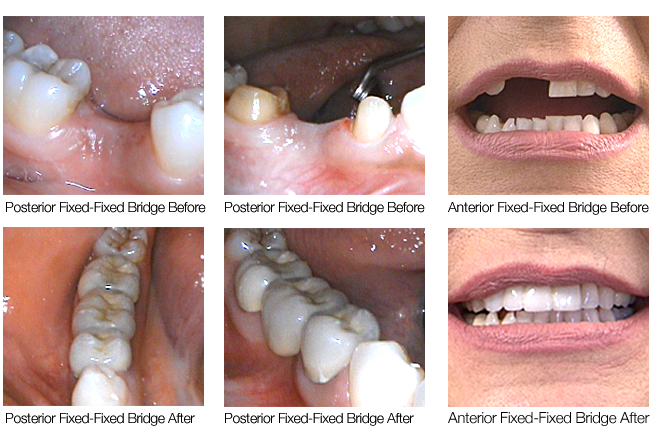 DENTURES
A denture is used to replace missing teeth. Not only does it improve appearance but helps function.  You can have a partial denture to replace a few teeth or a full denture which replaces all. Dentures are commonly made of acrylic but can be made of other materials such as cobalt chrome.

VENEERS
A veneer is porcelain facing on the front of your teeth, usually upper front teeth; it is often considered to be like a false finger nail. Veneers are mainly used for aesthetic reasons. The main advantage to veneers is there is minimum tooth adjustment making it a less invasive treatment.
WHITE (COMPOSITE) FILLINGS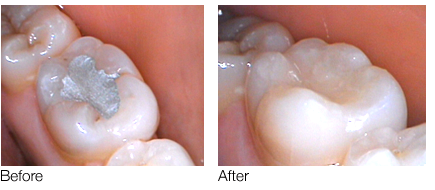 Amalgam fillings have been the most common for many years. As they have a grey/black appearance they can be considered unsightly. Tooth coloured fillings are now becoming more appealing as the look is so natural. Materials which are now used are very strong.

ROOT FILLINGS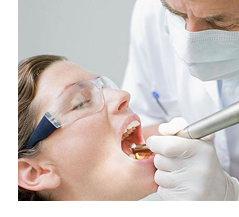 Root canal treatment/root fillings are needed when the blood or nerve supply of the tooth (known as the pulp) is infected through decay or injury.
The aim of the treatment is to remove all infection from the root canal.  The root is then cleaned and filled to prevent any further infection.
Root canal treatment is a skilled and time-consuming procedure.  Most courses of treatment will involve two or more visits to your dentist.
We use the very latest tools on the market for successful treatment.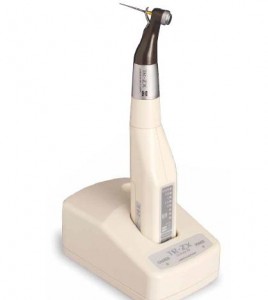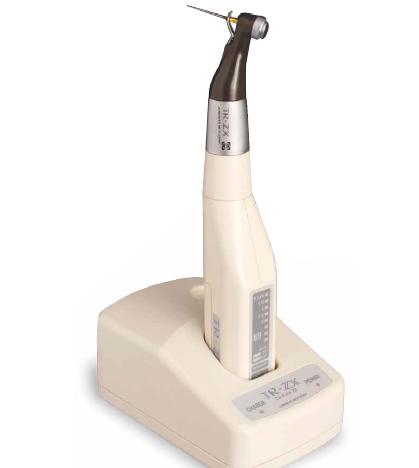 TRI AUTO ZX
Tri Auto ZX offers three automatic functions that significantly increase the accuracy and safety of root canal treatment.