Happy Retirement Mr Beards!!
Goodbye and good luck to our longest serving Dentist of 40 years Mr John Beards!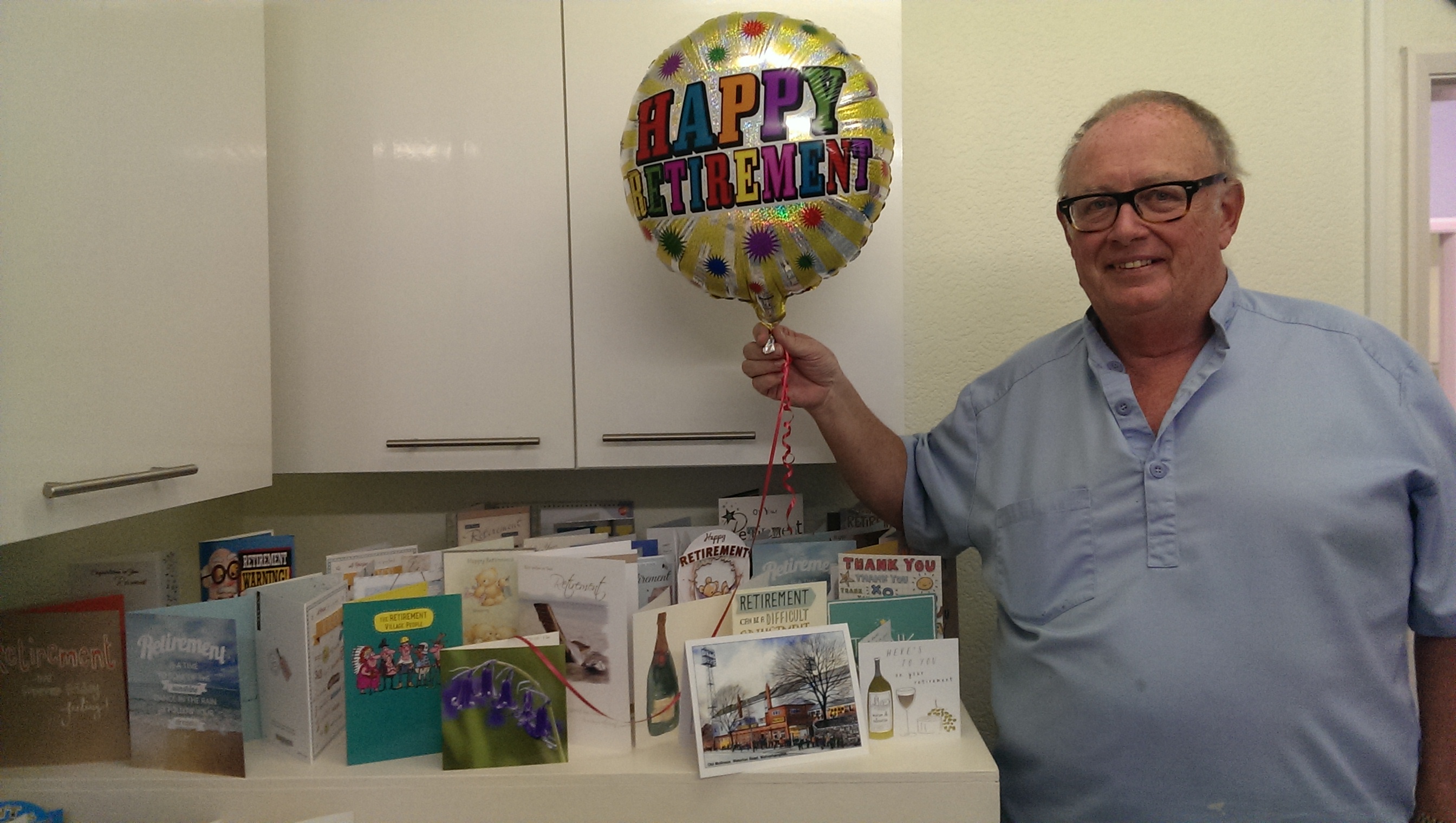 There are a few of us here that have worked along side him for more than a decade, and known him from 3 years to 40! He will be sadly missed…
All the best John from Anchor Road Dental Practice.
"The Gentle Giant"